SULTAN LTD - Marine Outfitting and Supplies
Founded in 2003 in Romans d'Isonzo (Gorizia), Sultan is now a renowned company in the international field of naval fittings.
The company designs, manufactures, and provides assistance to the shipbuilding sector (plant and equipment).
It has carried out projects on the most prestigious cruise ships and mega yachts, therefore qualifying as an undisputed partner for quality, technological research and innovation.
Sultan Points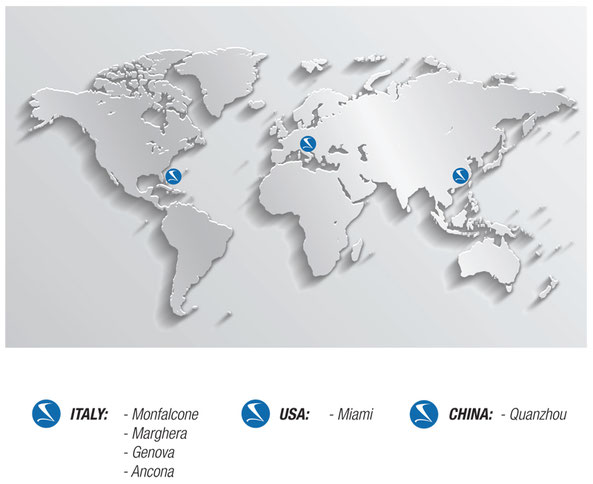 Sultan srl | Via Pompanin, 3 | 34070 Mariano del Friuli (GO)
tel/fax +39 0481 950333  |  P.IVA: IT 01040110312  |  info@sultansrl.it