Carpentry techniques (2012)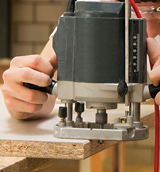 In collaboration with ENFAP FVG, training course for the acquisition of specific skills related to carpentry work, for the adjustment and installation of semi-manufactured products and refitting of the furnished areas involved in the interventions on the electrical systems in the shipbuilding field. This course, along with others being developed, gives employees an important versatility in the naval carpentry field.
The risks of workers falling from heights (2012)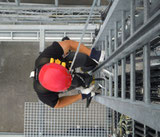 Knowledge of the laws concerning the management of risks to the company, with particular attention to the risk of falling from heights.
Worker's main protection tools against falls, description of the methods of positioning and management of the procedures that enable the proper approach of working at elevated heights.
Elements of welding structural work and safety culture enhancement for mechanical maintenance technicians (2013)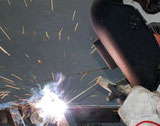 Training was done on welding, cutting and protection from fumes, dust, gas and vapors. This training, in collaboration with ENFAP FVG, is aimed at increasing employee skills in the naval carpentry field.
Technical English (2013)
Foreign contracts management, in collaboration with ENFAP FVG
Marketing (2014)
Training plan for the improvement of competitiveness.
Compliance with mandatory training
(according to the Legislative Decree N.81/2008 "Testo Unico" - health and safety in the workplace and the new State-Regions Agreement 21/12/2011)
First aid, fire fighting, forklift drivers, Health & Safety Management and workers' health and safety representative
Quality management according to ISO 9001:2008 standards
Refresher courses on accounting and business management